My latest tag: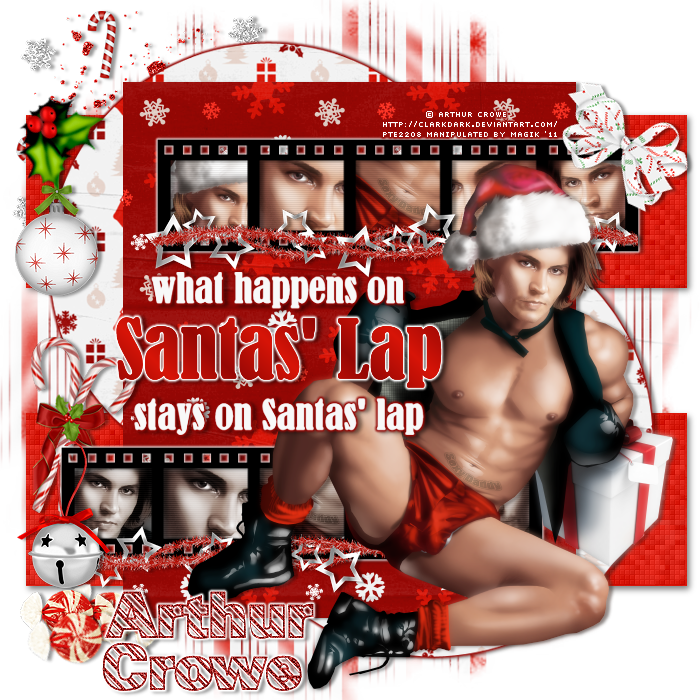 * Click above for full-size.
For this tag, I used the hot, new artwork of Arthur Crowe, appropriately named 'Hot Christmas Johnny', which you can purchase at PTE.
The scrapkit I used comes from Kristin from Toxic Desirez & is called Kandy Kane.
The template is from Angi Rique & is called Santas Lap.
ADD ON (13, Dec.): I was filling WWO offers tonight & had to make the following one for Angi, since her template makes the tagge. So Angi, this is for you, Hun: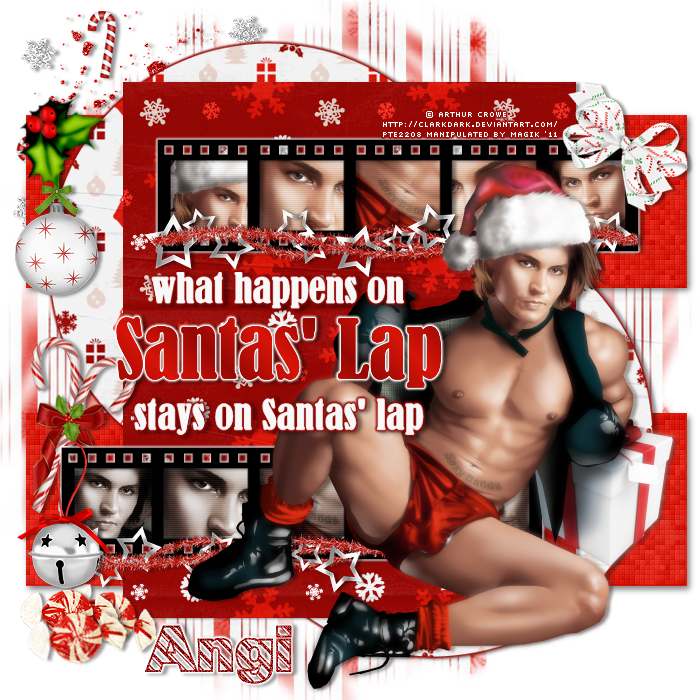 Thank you for looking!
*hugz*