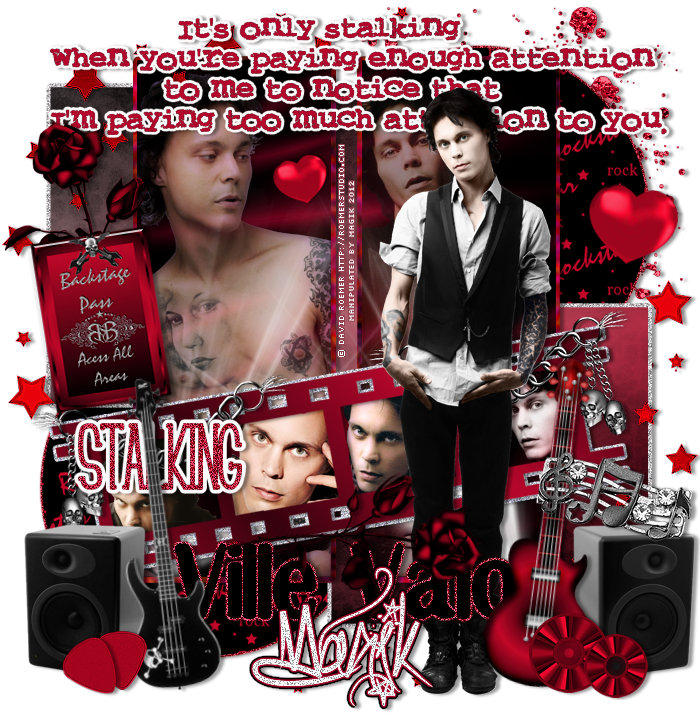 I was playing around with the 'stalking' template I got from Savage & decided to make this for a few members of my Dark Light HIM forum.
This template is perfect for us fans of HIM.=)
The kit I used is called Rockalicious & comes from Tamie at Addictive Pleasures.
Images of Ville Valo are not tubes, but photographs copyrighted to David Roemer.
Thank you for looking. =)
*hugz*