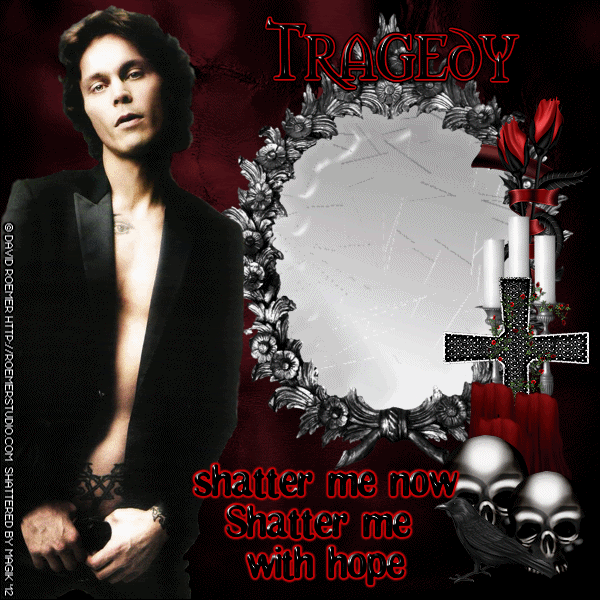 * Click for bigger
This is my result from trying out Tragedy's awesome tutorial: 'Throat Full Of Glass'.
As soon as she'd posted that tutorial on her blog, I knew I had to do it,
but I wanted to 'HIM-ify' it. LMAO
I had fun making this one & I thought the song 'Shatter Me With Hope'
by HIM would be perfect for this tag.
I hope you like it, Sis. =)
You can find this awesome tutorial & many others by visiting
Thank you again, Sweetie, for this awesome tutorial.
I enjoyed trying this one. =)
*hugz*